GLL awarded new 10-year leisure management contract in Barnet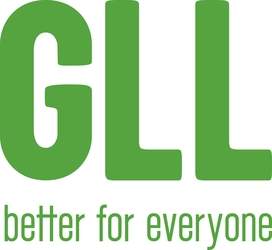 Barnet Council has renewed its new leisure management contract with GLL.
The 10-year contract, which will commence on 1 January 2018, will include the management and operation of five Barnet leisure facilities, including two new leisure centre developments at Barnet Copthall and Victoria Recreation Ground in New Barnet.
The innovative partnership between the council and GLL will continue to help tackle unhealthy lifestyles, offer a cost-effective approach to physical activity and create opportunities that promote wellbeing. This includes delivering a range of new benefits such as:
A free Barnet Residents Card
Providing discounted access to facilities for all residents
Introduction of a Barnet Health Referral Scheme.
This will be in addition to capital investment into facility enhancements at Hendon Leisure Centre, Finchley Lido Leisure Centre and Burnt Oak Leisure Centre.
Through this partnership, talented athletes across Barnet will again have to access funding from the GLL Sport Foundation, which aims to support and develop young sports men and women to help them achieve their Olympic and Paralympic dreams.
Councillor Sachin Rajput, Chairman of Adults and Safeguarding Committee, said: "Our Fit and Active Barnet vision aims to create a more active and healthy borough and we're pleased to announce the awarding of the contract to GLL, who will support Barnet in achieving this goal.
"The council is making significant investments in creating new facilities at Barnet Copthall Leisure Centre and Victoria Recreation Ground, and GLL has demonstrated its experience, commitment, innovation and ambition to work in partnership with the council to maximise benefits from investment into leisure facilities through improved quality of service and increased participation, whilst supporting improved health and wellbeing.
"We are committed to developing and diversifying leisure provision to enable opportunities for residents of all ages and ability, and our new contract will seek to introduce a range of opportunities based within our leisure centres, parks and within the local community."
Mark Sesnan, Managing Director GLL, said; "We are hugely excited to have been re-appointed to manage Barnet's leisure facilities on behalf of the council. We have been running the borough's leisure facilities successfully since 2003, so we have a good knowledge and understanding of the community, and we are proud to be furthering our commitment to local residents. The new partnership will see a major focus on helping get all Barnet residents more active and more healthy and we will be developing a wide range of new and innovative schemes to help achieve this across the Borough.
"GLL currently operates more than 250 public sport and leisure facilities across the UK, so our experience - coupled with our status as a 'not for profit' charitable social enterprise - means we have both the operational skills and community focus to enable us to successfully operate a range of facilities that will be sustainable long into the future."