GLL celebrates National Bookstart Week, 6-12 June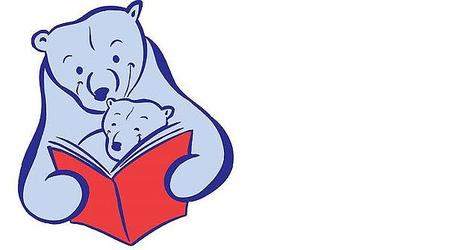 GLL - the not-for-profit charitable leisure social enterprise – is celebrating National Bookstart Week, 6-12 June throughout its 57 libraries across Lincolnshire, Greenwich and Wandsworth.
Under GLL's customer brand Better, childrens' centres (and nurseries) will also join in the fun in Greenwich.
Organised each year by the BookTrust, Bookstart Week aims to promote good early reading habits with parents and young children.
This year's theme is 'Under the Sea' – with marine themed stories, songs, rhymes and fun activities for parents and children.
Those who attend Bookstart Week receive a copy of children's illustrated adventure booklet 'A Hole in the Bottom of the Sea', (adapted by Jessica Law, illustrated by Jill McDonald)
Diana Edmonds, GLL's Head of Libraries said:
"It's so important parents read with their children so they can get the habit early – as well as for the sheer pleasure of reading.
"We are supporting Bookstart Week in our 57 libraries and childrens centres - so be sure to look out for fun and free things to do with your kids this June."
For more information on GLL library activities, go to: www.better.org.uk/libraries
ENDS
Notes to editors:
About GLL/Better
Established in 1993, GLL is the largest UK-based charitable social enterprise delivering leisure, health and community services. Under the consumer facing brand Better, the organisation operates more than 200 public sport and leisure centres and 57 libraries in partnership with more than 30 local councils, public agencies and sporting organisations. Better leisure facilities enjoy 40 million visitors a year and have more than 650,000 members.
GLL exists to make community services and spaces better for everyone. In practice, that means investing all profits back into providing quality leisure and fitness facilities for the good of the communities where GLL operates. Alongside the organisation's core leisure and library divisions, GLL runs sport and legacy development, health intervention and education, as well as offering the GLL Sports Foundation, one of the largest independent support programmes for talented young athletes in the UK.