GLL Supports Social Saturday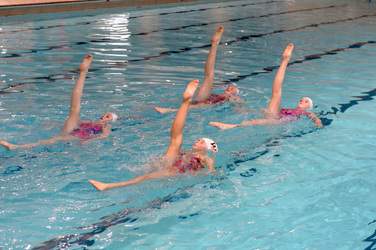 GLL - the UK's largest charitable leisure social enterprise is this month at the forefront of a national campaign to celebrate the work of Britain's Social Enterprises.
Staff at the Windrush Leisure Centre in Witney which is run under GLL's 'Better' brand hosted a "Social Saturday" event on Saturday 15th October.
Local residents were invited to attend an afternoon of activities and networking at the leisure centre that showcased the contributions that Social Enterprises make to West Oxfordshire, while a host of experts were 'on hand' to offer tips and advice on accessing funding, information and opportunities through social enterprise networks locally.
Visitors to the event had the chance to:
Apply for grant funding for talented local athletes made available by OXSPA and the GLL Sport Foundation.
Discover if they were eligible for free personal training and gym access via the Healthwise scheme, which is run through local GP practices
Explore a fantastic range of career opportunities from apprenticeships to management roles at Social Enterprise and leisure operator Better, with applications being taken on the day.
Find out about the funding and practical help for community projects, clubs and groups that are available through crowdfunding Social Enterprise Spacehive
Enjoy delicious homemade food and drink made by local Social Enterprise Yellow Submarine.
Learn about the work of Witney's Synolos, a Social Enterprise that teaches carpentry and other skills to young people
There was also synchronised swimming courtesy of Witney & District Synchronised Swimming Club.
The event was attended by Nick Temple, Deputy Chief Executive of Social Enterprise UK, Councillor Norman MacRae MBE, Chairman of West Oxfordshire District Council and Jamie Coleshill, GLL Regional Director.
Nick Temple said: "Social Saturday is a day to celebrate the achievements and raise awareness of social enterprise. Oxfordshire has been recognised as a hotbed of social enterprise activity, and GLL are at the heart of that in Witney.
"The organisation's commitment to investing in local community sports, in apprenticeships, in workforce development, and in local health and wellbeing demonstrates social enterprise at its best: making money go further, and changing the lives of people and communities through business".
Jamie Coleshill commented: "As one of the UK's largest social enterprises we felt it was important to do our bit on Social Saturday and raise awareness locally of the fantastic contribution that social enterprises makes to the West Oxfordshire community."
"We also wanted to highlight the fact that as a social enterprise any surpluses we make through operating leisure facilities in the district are re-invested back into the facilities and services we run on behalf of West Oxfordshire Council."