GLL Voted Video Stars at CIPR 'Oscars'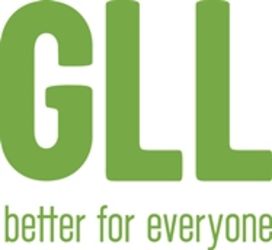 GLL – the UK's largest charitable leisure social enterprise has won 'Best Use of Video' at the CIPR's 'Inside' awards (23 February).
Over 12,000 people work across the organisation's 350 plus national locations in extremely diverse roles in leisure, libraries, children's centres and spas.
In just six minutes, the engaging 'onboarding' video gives new starters an effective overview of the charity's ethos and activities, employee expectations and employer responsibilities.
It replaces a 74-page PowerPoint induction presentation.
Collecting the award for GLL, Melanie Silverman, Employer Brand Manager said:
"We are the largest UK public leisure provider, therefore recruitment and staff development is a priority for us. We want people to feel welcomed and engaged from the moment they receive their offer of work.
"This video was a great way to give them all the information they'd need to know when starting a new job. It covers the big stuff such as why we exist and our social aims, down to the smaller, but no less important information, such as how to book annual leave and when pay day is."
"We are extremely proud to receive this award on behalf of GLL's 12,000 employees.To beat off competition from some big global brands is amazing."
GLL's video makers put their heart and soul into the video which honestly reflects what a new starter can expect. The video is sent to all new recruits to explain GLL's social enterprise vision in a succinct and easy to understand way.
Apart from being a great introduction to the business, the onboarding video alongside local induction and staff training is helping GLL develop and maintain a more knowledgeable and engaged workforce.
Others shortlisted in GLL's winners category were NBC Universal, KPMG, Clifford Chance, Northumbrian Water Group and Imperial Brands.