Greenwich Libraries Go From Strength to Strength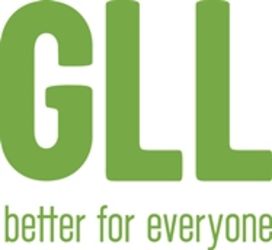 GLL managed Royal Greenwich libraries welcomed a record numbers of visitors in March 2017.
The month saw over 240,000 visits to Royal Greenwich libraries, up 9 per cent on the same month in the previous year and the highest monthly figure on record. There were over two and a half million visits to Royal Greenwich libraries in the past twelve months, the highest annual total on record.
Book issues in March were up 12 per cent on figures for the same month in the previous year, marking eight months of continuous growth. There has been a particularly encouraging increase in book issues to children which, in March 2017, were up by 16 per cent on figures for the same month in the previous year.
The increase in numbers is due to the provision of attractive and welcoming library buildings, a comprehensive range of books to borrow, modern ICT provision and an exciting selection of activities for all ages. Co-location of library and leisure facilities and an expanded number of self-service checkout kiosks have proved popular with customers. The user-friendly Greenwich One Card, the all-in-one library card, leisure centre card and local discounts card has also grown in use and popularity.
Steve Hannen, Head of Service, GLL said "GLL's long term partnership with The Royal Borough of Greenwich goes from strength to strength.
"We are committed to providing a sustainable future for Royal Greenwich libraries and to increasing footfall and book issues by providing libraries which residents really want to use."
Councillor Denise Scott-McDonald, Cabinet Member for Culture, Creative Industries and Community Well-being said "While other local authorities have closed many of their library and leisure facilities, Royal Greenwich's direct £12.2m investment in these essential community hubs continues to pay dividends.
"We are ensuring that our libraries meet the demands of the digital age through first class ICT provision and the adoption of innovative technologies such as tablets, high performance printers and scanners and Amazon lockers. The results speak for themselves with more residents using our libraries than ever before."