Virtual Reality Joins Cancer Talk at Dudley Library Launch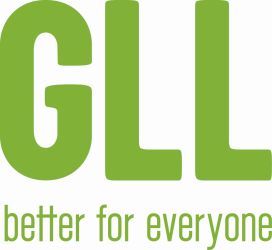 Starting with a threading and beauty workshop and mindfulness colouring, 'Mood-Boosting Monday' (11am – 3pm) nourishes the spirits in a social atmosphere ahead of a talk from a Cancer Research UK Nurse on Cancer Prevention at 3pm.
Also offered is information on screening and an opportunity to don a virtual reality headset for a unique personal tour of a Cancer Laboratory.
The sessions are free and open to all. Refreshments will be provided.
From 1 December 2017 Dudley's 3 libraries, four library links and Dudley Archives and Local History Service have been run by libraries mutual GLL under its Better brand.
The mutual will use its unique operating model to introduce innovative ways of working to generate income to reinvest into the service, update facilities and develop new services for residents.
GLL are using the get-together to launch the Dudley Libraries Partnership and also mark Better's Corporate Fundraising Partnership with Cancer Research UK in 2018 in the run up to World Cancer Day (4 Feb).
Diana Edmonds, MBE, National Libraries Director for GLL said:
"We are very excited to bring the benefits of our Better brand to libraries in Dudley.
"One of the things we want to do is make libraries more welcoming and more useful for those who use them by developing services that meet their needs.
"Libraries have always provided information and now we are doing so in different ways. Talks like the Cancer Information Session are a great way to stimulate a conversation with library users, bust some myths and support people with their health and wellbeing."
"We are delighted to work with Dudley Council and Cancer Research UK in this innovative way."
Councillor Peter Miller, cabinet member responsible for libraries at Dudley Council, said:
"We're really pleased our partnership arrangement with GLL is now underway and we remain excited about what this means for the future of the borough's library services.
"Our libraries have always been a great resource of information and I'm pleased to see events such as the cancer information session taking place, giving vital support and information to local people."
Stephanie Dagger at Cancer Research UK said:
"Every two minutes, someone in the UK is diagnosed with cancer. With the help of Better staff and members we're working to fund research which will help more men, women and children survive.
"It's fantastic that Better have chosen Cancer Research UK as their official charity partner for the coming year and we are looking forward to working with them to share our important health messaging and wish them the best of luck with their fundraising. The funds raised will go towards the charity's research to beat over 200 types of cancer, helping to bring forward the day when all cancers are cured."
Following a competitive process earlier this year, GLL was chosen as the preferred partner to run the mutual over the next seven years.
GLL has been running leisure and library services since 1993 and currently manages libraries in Wandsworth, Greenwich, Lincolnshire and Bromley.