GLL banishes holiday hunger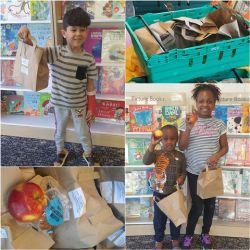 Charitable social enterprise, leisure and culture operator Greenwich Leisure Limited (GLL) is supporting the national Holiday Food and Fun programme this summer across London, in its Better branded centres.
With thousands of young people set to visit leisure centres and libraries operated by Better over the school holidays, this scheme provides a healthy meal not only to children who normally receive free school meals but to all families who register.
The programme follows on from the campaigning lead by England Footballer Marcus Rashford, MBE which led to the Government extending the free schools meal initiative throughout the school holidays.    
Better branded facilities in Barnet, Bromley, Greenwich, Hillingdon and Wandsworth will also be providing a mixture of exciting physical activity sessions, interactive library-based craft and story sessions together with workshops on nutrition, to support young people to understand the importance of eating healthily.  
Diana Edmonds, MBE, Better's National Director of Libraries said: "The programmes we are providing this summer will give families really happy holidays this year – whatever their income level.
"These programmes bring together the best that Better can offer – and will equip children and their families to eat healthily when the holidays are just a memory.''
It's estimated that across Better branded facilities in London, 5,000 meals will be given out by the Holiday Food and Fun programme during 2021.