GLL increases staff training with inclusion of mental health awareness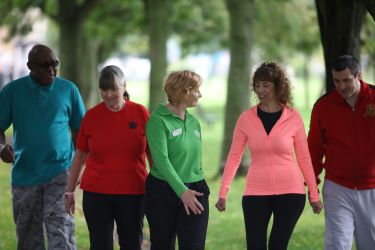 This week marks Mental Health Awareness Week (13th-19th May) and GLL, the UK's largest leisure charitable social enterprise, is continuing its commitment to improving mental health throughout the areas it operates in, with the introduction of new staff training modules, to help improve the wellbeing of not only the customers that use its services, but the staff that provide them.
In March 2017, GLL signed the Mental Health Charter for Sport and Recreation to promote the benefits to health and wellbeing that can be realised through sport and physical activity to members, the wider community and employees. GLL is committed to providing affordable facilities that promote health and wellbeing, as well as providing staff with the tools needed to provide a service that is conducive to good mental health.
GLL is launching three major new training modules providing nationally accredited training (IHASCO) for Mental Awareness, Mental Health Awareness for Managers and Stress Awareness.
The new modules will be delivered in addition to existing mental health awareness sessions, currently delivered as part of staff safeguarding training.
Lorraine Patrinos, Associate Director of Learning & Organisational Development at GLL, said: "We are delighted to introduce our new training modules. At GLL, we remain committed to helping people to improve and maintain their mental wellbeing as well as their physical health and fitness.
"In the UK, 1 in 6 of the population will experience a common mental health problem over the last year, while 1 in 6 British workers are affected by mental health issues on an annual basis. Therefore, it is important that we continue to provide wellbeing provision that not only benefits the customers using our services, but our fantastic staff that deliver them.
"As a worker-owned charitable social enterprise, it's no surprise that people sit at the heart of our business. Our people play a critical role in delivering high quality services to customers and clients and in turn, we invest considerable time and resources to ensure that their health and wellbeing is our priority."
Hayley Jarvis, Head of Physical Activity at MIND said: "We've been working with GLL since they signed up to the Mental Health Charter for Sport and Recreation to embed the tools that they need to support the wellbeing of customers and staff.
"The Sports and Physical activity sector as a whole have a massive part to play in supporting the wellbeing of customers, staff and participants and it's great to see GLL taking a lead in this area. We're looking forward to continue working with GLL on their journey."