GLL is a Top 5 Employee Owned Company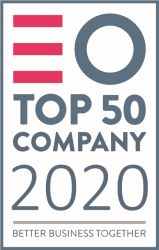 GLL - the social enterprise behind Better Leisure Centres and Libraries - has been confirmed as one of the fifty 'biggest and best' employee-owned companies in the UK.
Entering the league table at Number 4 in the Employee Owned Awards (EOA) for the first time, it means GLL is up there with with the likes of retailer John Lewis and engineering firm Arup.
Top 50 employee owned businesses contribute a whopping £20.1bn in sales to the economy and employ 178,000 people, in addition to being more productive than private companies.
Last year, GLL's Better customers contributed over £400m in social value to local communities through their activities - because all profits are reinvested.
GLL's CEO Mark Sesnan said:
"I am very proud of our employee-owned business which trades under the Better brand.
"It's a model that has delivered benefits for staff and communities for 27 years.  
"These awards put us in the same league as top class retailers like John Lewis and the engineering group Arup and acknowledge our status in the leisure and cultural trust sector.
"Compiled following careful inspection of our performance, governance and productivity, they are something each of our members can take pride in.
"We believe staff-owned socially purposed businesses are the way forward and offer huge advantages to wider society – especially in current challenging times."  
The Top 50 list, complied by RM2 in partnership with the EOA, covers independent UK-registered companies that are at least 25% owned by their employees on a broad basis and UK subsidiaries of non-UK companies that are more than 75% employee owned.
There are 470 businesses that are employee owned in the UK - a sector that contributes over £30 billion to UK GDP. The sector grew by 28% in 2019.
To view the full Employee Ownership Top 50 list, please visit: 
https://employeeownership.co.uk/wp-content/uploads/Employee-Ownership-Top-50-2020.pdf