GLL response to PM's address to the nation on July opening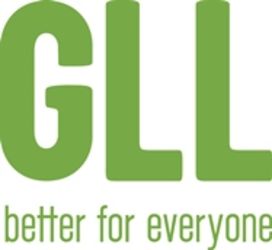 Commenting on the Prime Minister Boris Johnson's Address to the Nation (Sunday 10th May 2020) and The UK Government's COVID-19 recovery strategy Mark Sesnan, Managing Director of GLL said:
"While we are keen to re-open the facilities we operate at the earliest opportunity, our priority is always to be a socially responsible business that puts the safety of our staff and customers first.
"A re-opening date of early to mid-July seems very achievable and will give us the time to reconfigure our leisure facilities and retrain our staff in new ways of working. What will also be crucial is building our customers' trust so that when they can visit our leisure centres again they do; because they are confident the measures we have put in place will keep them safe.
"However, to do this successfully we will need continued Government support via the Job Retention Scheme beyond June 2020 and until we are in a position when we can again operate at full capacity.
"Any tapering of the 80% furlough payment should be looked at on a sector-by-sector basis, with industries such as leisure and hospitality protected. This is because, in order to adhere to social distancing guidelines, we will have to operate at a significantly reduced capacity.  In turn, this will have a major impact on the number of staff able to return to work fully.  
"The value of what we offer as leisure providers shouldn't be underestimated.  Both in terms of helping individuals with their physical and mental wellbeing, but also providing a space for community-based clubs, teams and societies.  Our centres support some of society's most vulnerable: those with physical or mental disabilities, who are socially isolated or require physical rehabilitation.
"We are concerned that the re-opening of swimming pools may be delayed and are calling on the Government to reconsider its decision. Swimming pool water is chlorine treated and thus Covid free; although we will need new rules to ensure Customer safety in the Changing areas and on Poolside. Swimming is the UK's most popular mass participation sport and learning to swim means acquiring a vital life skill.
"Because we operate municipal leisure centres we have a great deal of scope to adapt and refocus. Municipal facilities are typically situated on large sites, with many encompassing sports halls, tennis and squash courts, running tracks and outdoor exercising areas.  That means that operators like GLL have the scope to reconfigure the spaces we have and more easily implement social distancing. 
"We are already exploring adaptations that we could make. For example, moving exercises classes into the open air, reducing the amount of equipment within gym areas, or relocating it into sports halls, having an advance booking system that limits the number of visitors to a leisure centre at any one time and closing early to allow for daily deep cleaning.
"We are currently offering free online fitness classes and exercises via our Better App. and we will continue to do so.  We envisage a migration back to centre-based activities over the coming months as the country gradually comes out of lockdown and consumer confidence in public facilities and spaces grows."
Mark Sesnan, CEO, GLL