GLL switches to new STA swim teacher qualification to address national shortage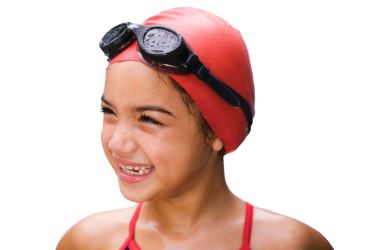 GLL, the UK's largest provider of public swimming pools, is changing its arrangements for training swimming teachers to ensure there are enough qualified and 'ready-for-work' teachers across the industry at a time of national shortage.
On 4th June 2018, GLL began delivering its first CIMPSA endorsed STA Certificate, which meets the newly-published Professional Standards for Swimming Teaching, partnering with the Swimming Teachers Association (STA).
With 30% of 10 year olds leaving primary school unable to swim, GLL is taking the initiative, using its size and national scale to show industry leadership in teaching the essential life skill of swimming.
GLL provides swimming lessons for 200,000 children every week, through its Better Swim School as well as school swimming sessions. As such, it remains crucial to offer a training model which continues to develop skilled, qualified swimming teachers, with a clear pathway into employment.
The 3 year partnership between GLL and STA will see the charitable social enterprise transform the way it delivers swimming teaching qualifications nationally – with significant benefits to swimming teachers looking for work and employers looking to recruit.
The new-look qualifications have been devised with employers in mind – and designed with input from a working board made up of some of the biggest swim school employers in the UK. This includes a new Level 2 Certificate which has received endorsement against CIMSPA's new employer-led swimming teacher professional standard, placing it among the leading industry qualifications of its kind.
The new qualifications will replace STA's current Level 2 Award and Certificate and are titled:
STA Level 2 Award in Teaching Swimming
STA Level 2 Certificate in Teaching Swimming
Through GLL College, new courses utilise modern learn to swim teaching methodologies in order to maximise the potential of pupils of all technical and physical capabilities. While traditional learning objectives remain, such as ensuring that all children can swim 25m by the age of 11, the new syllabus also includes greater focus on developing teaching skills for advanced pupils, as well as updated teaching practices for competitive swimming and rescue skills.
The courses also include more focus on school swimming programmes, giving greater information on child development as well as teaching individuals with disabilities, while reflection of teaching practices is now a part of the assessment through self evaluations – ensuring continuous improvement throughout the Swimming Teachers' careers.
Upon completion of the Level 2 Certificate, qualified teachers will then be guaranteed an opportunity to interview for a position at a Better leisure centre.
Mac Cleves, Head of GLL College said: "As the UK's leading operator of public swimming pools – as well as the largest provider of swimming lessons, it is vital that GLL is proactive in developing and employing swimming teachers of the highest standard possible.
"By offering both STA Level 2 Award and Level 2 Certificate courses through GLL College, we can continue to ensure that Swim School and school swimming programmes at Better swimming facilities offer highly proficient teaching, in line with the latest teaching methods – and CIMSPA's new professional standard."
"In addition, the new emphasis placed on teaching those with disabilities means we can make significant strides in getting more people more active more often – regardless of their circumstances."
Kaylë Burgham MCIMSPA, Head of Aquatics at STA said:
"We are delighted that GLL will be amongst the first in the country to use our new Level 2 teaching swimming qualifications.  The qualifications have been developed in consultation with our industry working group and partners, including GLL, to ensure the content not only meets the latest industry standards, but provides an all-encompassing curriculum for learning and teaching – programmes that will enable GLL's STA-trained swimming teachers to be proficient in modern learn to swim teaching methodologies and be ready for work."
For more information, visit www.gllcollege.co.uk