Mark Sesnan OBE reappointed to ukactive Board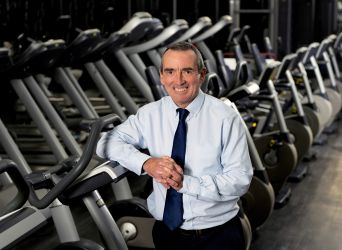 GLL Senior Officer and Specialist Adviser, Mark Sesnan OBE, has been reappointed to the Board of ukactive for a final, three-year term. He will serve as the representative for the 'Public Operator' section of the ukactive membership.
The news follows Sesnan's recent decision to step down as CEO of GLL whilst still playing an active role in the organisation. His continuing involvement with ukactive emphasises his commitment to the leisure industry as a whole and his desire to share almost thirty years of experience at the helm of an award-winning charitable social enterprise.
Under ukactive Chair Mike Farrar, Board members will work with ukactive's Councils and the Executive to drive ukactive's plans for the development and growth of the sector to reach more than five million new members as part of its 'Vision 2030' strategy.
Mark, who first joined the ukactive Board in May 2015, commented, "I am proud to be reappointed for a further three years, particularly as we approach such a crucial time for the future of the leisure sector.
"Together with our new Board members, we want to work with ukactive's members to elevate the value that society puts on our industry and ensure what we do is recognised and supported by the Government and its agencies."
Mark has been an effective advocate for the leisure sector – first lobbying the Government for more support during Covid and now adding his voice to calls for more financial support during the utilities crisis.
He was awarded an OBE in the 2022 New Year's Honours for services to the leisure sector – particularly during Covid.