Mark Sesnan to step down as CEO of GLL at the end of 2022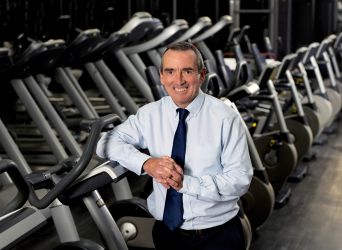 Mark Sesnan has announced that he will be standing down as Chief Executive of GLL at the end of this year after 30 years.
He will be succeeded by GLL's Chief Executive Designate Peter Bundey, who has worked for GLL for the last 25 years.
Mark set up the successful charitable social enterprise as a 'spin out' from Greenwich Council's Leisure Department in 1993.
Since then, GLL has grown to become a multiple award-winning major player in the UK's Public Leisure, Libraries and Social Enterprise sectors. 
Under its 'Better' brand, GLL manages over 300 leisure and library facilities in partnership with more than 50 local councils and sporting bodies and has an annual turnover of nearly £300m. The leisure centres and libraries now welcome almost 60m customer visits each year and provide 130,000 pupils with weekly swimming lessons.
Mark said: "I have been privileged to lead and grow the organisation through the many highs and lows of the last 30 years – and importantly, see us having emerged from the Covid pandemic in good shape.
"As a charitable social enterprise, our mission, vision and values must be the most ambitious and I have no doubt Peter will take us to the next level."
GLL's staff-owned organisation is a genuine workers' cooperative and exists to make activity, sport and wellbeing accessible for all. The GLL Sport Foundation has supported hundreds of talented athletes to achieve their Olympic, Paralympic and Commonwealth Games ambitions since 2008.
Often the 'beating heart' of local communities, during the current cost of living crisis, 60 GLL libraries and 40 leisure centres are offering warm spaces for those who need them most - just another example of how GLL seeks to make the lives of the disadvantged in our communities better.
In January 2022, Mark was awarded an OBE in the Queen's New Year's Honours for his services to the Leisure Industry.
Mark will be retained as a part-time member of GLL's Chief Officer Group and as a Special Advisor.