Matt Perren Takes Over as GLL Chair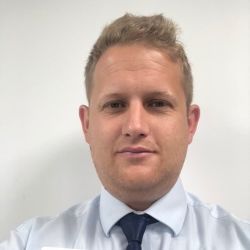 Following GLL's Board meeting on the 27 July 2023, Matt Perren has been elected as the charitable social enterprise's new Chair. Matt who is GLL's Head of Service for the Central Region – will bring a renewed vigour and focus to the role, leading scrutiny and governance of the UK's largest leisure and culture social enterprise.
Matt has been elected as Chair following the previous Chair, Gareth Kirk, who had filled the role for the last five years.
Matt becomes Chair as GLL celebrates its 30th year with a series of free events across the country for staff and customers – and as it launches its new 5-Year Corporate Plan.
Matt said, "I want to thank Gareth Kirk for leaving the Board in the best possible shape – dynamic and fully-representative of our diverse workforce.
"I'm delighted to start the role and the launch of GLL's Plan 'Creating our Future' which will lay out an exciting, forward-journey as well as resilience against current business headwinds - including the cost of living crisis and the journey to net zero."
"We've built a uniquely robust and strong public service model that has both weathered recent pandemic challenges and is looking with confidence and ambition at the years ahead to be a major contributor to public health and wellbeing."
GLL CEO Peter Bundey commented, "Matt's appointment is a welcome one, coming at a significant time for GLL as we launch our new Corporate Plan that designs our future.
"As a 30-year-old organisation, we've delivered much social good already and we are relishing the challenges ahead as we make further strides into tackling health inequality and modernising public services."
GLL has grown from a seven centre operation with 120 staff in 1993 to a £300m turnover company operating over 375 venues and employing 11,000 people in 2023.
Across this period, GLL has returned £100m to local communities in investments and returned £2bn in social value.
A key drive is to maximise benefits of the operating model for staff through Society Membership which is a key part of our co-operative structure and offers a voting share as well as access to discounts.
Matt continues: "As Chair, I want to drive Society membership of our staff-owned business, ensuring we listen to Society members and give them a platform to be heard – including through membership of our Worker Board.
"In this way, we can truly capture all the talents of our people and fully represent our workforce."