Welcome to GLL
A Charitable Social Enterprise
GLL News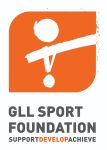 GLL Sport Foundation Awards - Application deadline 20 February
February 01, 2023
Talented athletes must apply soon

Mark Sesnan OBE reappointed to ukactive Board
January 17, 2023
Social enterprise pioneer shares experience to strengthen sector

Mark Sesnan to step down as CEO of GLL at the end of 2022
December 23, 2022
Social enterprise champion and trailblazer started the business 30 years ago
Our Story
GLL will be 30 years old in 2023 and we're as excited about the future today, as we were back in 1993.
At GLL we don't just run Leisure Centres, Swimming Pools or Gyms, we provide for the whole community running Libraries, Theatre's, Children's Centres, Playgrounds, Nurseries and so much more.
All of which we run supported by our customers and partners in our charitable, community-focused way.
Our Corporate Plan
In a changing world, our aims and aspirations for the future are regularly reviewed and updated to ensure we meet the needs of our customers and partners. We're here for our communities and want to help make them better for everyone...
Being a charitable social enterprise
A staff-owned, not-for-profit organisation, GLL is here for the good of the community. As firm believers in the power of social values, this is what being a social enterprise means for us…