Welcome to GLL
A Charitable Social Enterprise
GLL News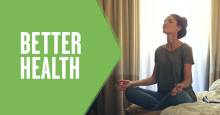 GLL welcomes customers in Enfield
December 07, 2023
UK's leading charitable leisure and cultural social enterprise to tackle health inequality

GLL to run Newham Council Leisure Centres from 1 April 2024
November 28, 2023
Charitable social enterprise provider to prioritise raising physical activity levels and improving customer satisfaction

New Partnership Draws Near For Mole Valley
November 21, 2023
Customer memberships to be transferred from 26 November
About Us
Established in 1993, GLL is a charitable social enterprise and workers cooperative.
We operate over 240 leisure centres, 120 libraries and 15 children's centres in partnership with 50 local councils, public agencies and sporting organisations.
We welcome over 50 million visitors a year, generating over £390m in social value as we strive to help as many people as possible lead healthier, happier and longer lives.
Our Corporate Plan
In a changing world, our aims and aspirations for the future are regularly reviewed and updated to ensure we meet the needs of our customers and partners. We're here for our communities and want to help make them better for everyone...
Being a charitable social enterprise
A staff-owned, not-for-profit organisation, GLL is here for the good of the community. As firm believers in the power of social values, this is what being a social enterprise means for us…