GLL's Byron is racing up the ranks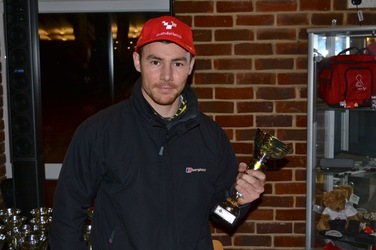 Byron Kirk, General Manager for Marshall Street Leisure Centre in Central London, has started an exciting Motorcycle race season this year with the British Motorcycle Racing Club (BEMSEE), already claiming 4 first places in the opening round at the famous Brands Hatch Indy circuit in Kent.
The win is particularly rewarding for Byron after a serious crash at the infamous Paddock Hill bend in 2014, which meant he was unable to ride the bike until late last year. However, he has put the bad memories from the previous year behind him, and is about to take it up a notch for the upcoming four races at the Snetterton 300 Race circuit in Norwich.
Following the strong end of season performances last year and a clean sweep at the opening round this year, Byron will step up in class to the UK's premier division on the MRO Minitwin Grid for the remaining rounds of the 2015 MRO Mintiwin Championship. He has also set his sights on competing to ride in the British Supersport by 2017.
Byron began racing at the start of last year after dreaming about the possibility of racing for many years. He said, "As a rider, it's great when people come and cheer us on and join the crowds, and I must thank the GLL staff who have already been down to support me. The races are very competitive and we run a packed timetable showcasing over 20 races per meeting with a varierty of different bikes.
"More Moto of Bury St. Edmunds, have been instrumental in giving me great support and it is now down to me to keep improving my riding so I can collect as many points as possible for the remainder of 2015 in the premier class. I would also like to say that BEMSEE is a great club and have been very welcoming."
Mark Sesnan, Managing Director, GLL, said, "Our mission at GLL is to get more people, more active, more often, and its great to see that Byron is doing so well at such an exciting sport. Byron is another example of how our staff are clearly living and breathing an active and healthy way of life. Well done and good luck for future racing Byron."
For more information on the race, visit https://www.bemsee.net/. Follow Byron's season on twitter at @bkracing139