GLL Staff Awards - Going The Extra Mile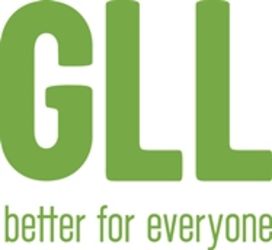 GLL - the UK's largest charitable leisure social enterprise, has recognised its most talented individuals across the 12,000 strong organisation at its second annual Staff Awards.
The black tie event at Bethnal Green's York Hall on 26 January was attended by over 300 staff, guests, and sponsors – and was compered by FA Awards veteran Rob Hayes.
The heritage venue – famous for hosting boxing bouts – took on a celebratory mood to award 26 individuals or teams who have made an extraordinary contribution to life at GLL for customers, communities and colleagues.
The nominations were made up of award winners from GLL's regions and divisions and included the eagerly anticipated announcement of the winning team for the Terry Gregory Team Lifeguard Award. All nominations were staff led and judged by a panel spanning the business.
The GLL Staff Awards recognised staff from across the organisation, including reception staff, apprentices, health promoters, lifeguards and swim teachers – all making a difference to each of GLL's 650,000 members and 44,000,000 annual visits.
Mark Sesnan, MD of GLL said: "People are at the heart of everything we do. We are immensely proud of our social enterprise and the difference our staff are making to our customers every day of the year.
"Our Awards is our way of saying 'thank you' to our top achievers in public and in front of their colleagues.
"As a customer-centred organisation, everything is geared to giving them the best possible experience and we could not do this without the support, enthusiasm and innovation of our staff."
Special guest presenters were GB Paralympic Swimmer Susie Rodgers MBE, GB Olympic Taekwondo Athlete Lutalo Muhammad and Director of the Institute of Qualified Lifeguards & Water Safety Management Martin Symcox.
GLL presenters were Mark Sesnan – Managing Director, Lorraine Patrinos – Associate Director of Learning & Organisational Development, Steve Ward – Chair of GLL, Seham Abdulkadir – HR Business Partner London West, Gareth Kirk – Regional Director Northern Ireland & Board member, Phil Lane – Head of Sport Unit, Vinita Suryanarayanan – HR Business Partner London East and Joe Rham – Regional Director Central & Board member.
The biggest cheer of the night went to winners of the Terry Gregory Team Lifeguard Award – the team from Crystal Palace National Sports Centre.
Inspirational videos and stories peppered the presentations and a raffle in aid of the GLL Sport Foundation raised £957.
Full list of award winners.
Innovation Award - Better Extreme
Environment Award - South Oxfordshire and Vale of White Horse Partnership team
Customer Focus Award - Sammy Ahmed, London Aquatics Centre
Apprentice of the Year Award - Tyreece Chevolleau
Nick Francis Community Award - Mark Gliddon and Wendy Ambrose
Safe Hands Award - Chris Whittaker, Steven Williams and Paul Denner, Keynsham Leisure Centre
Terry Gregory Team Lifeguard Award - Andrew Watts, Charlie Henson, Szilard Zsovak and Ahmed Tata, Crystal Palace National Sports Centre
Best Library - Balham Library
Best Centre Central - Jesus Green Lido Best Centre London East - Ironmonger Row Baths Best Centre London West - Pancras Square Leisure Centre Best Centre North - Newcastle Gym and Trampoline Park Best Centre Northern Ireland - Brook Activity Centre
Best Centre South West - Bath Pavilion
Best Centre West - Henley Leisure Centre
People's Leader - Charles Smith and Dan Sullivan 
Best Team - Kensington & Chelsea GP Exercise referral team and Chesham Leisure Centre Swim Teachers team
Pride Award - Jason Curtis
Achieving More Winners – Chelsea Rhodes, Chris Whittaker, Ryan Richards, Harvey Hutchins, Caroline Smith, Bill Godfrey, Mark Love
Overall Outstanding Achievement Award - Sinead Barnes