GLL to deliver leisure in York from December 2017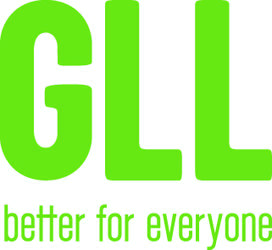 GLL will be delivering City of York Council's leisure service at Energise and Yearsley Pool from December under the 'Better' brand.
Existing and new leisure customers will be able to choose from a range of fitness offers, including membership of the country's largest swim school.
Offering over 300 sport and leisure facilities across the country, GLL is able to gain economies of scale and further improve facilities by re-investing more surpluses back into the business, while employees can take advantage of unparalleled career development opportunities across the 12,500-strong workforce nationally.
With GLL leading the way with the leisure facilities, it expects to increase general membership and boost swim school membership.
Initial investment with City of York Council will see immediate improvements including a £260,000 refresh of the gym at Energise with the latest equipment from Technogym. The refurbishments will allow for a wider range of activities and environmental and energy saving technologies for centres.
Chris Symons, Director of Development for GLL said:
"We are delighted to welcome York to the GLL family, a growing national leisure network that now stretches from Belfast to Cardiff and from Cumbria to Lands End.
"As a social enterprise, we put the community at the heart of everything we do. So I am looking forward to seeing the improved facilities coming through the pipeline and customer numbers increasing as we get more people in York, more active, more often.
"We are in the process of writing to customers to tell them of the change over of their memberships which does not require them to do anything. We are very happy to hear from those who have any comments or queries – part of our approach is to provide an accessible and friendly service."
Councillor Ann Reid, interim executive member for leisure at City of York Council said:
"Working with GLL, we're delighted with their commitment, expertise and determination to grow and develop our leisure facilities.
"This high-quality delivery will be a welcome boost to the city's sports and active leisure classes, improve provision and will further benefit residents with increased provision to get their daily 30 minutes exercise."
Existing staff and customers will transfer over to GLL on 1st December and are being communicated with directly during the transition process.  Users of the building will notice a change in branding as signage, membership cards and the website move over to the 'Better' brand and computer systems, with minimal disruption during the first few days to allow these changes to happen. 
GLL's York leisure portfolio consists of:
Energise
Yearsley Pool
York Community Stadium (expected opening in 2019).