GLL employee is one of LinkedIn's most engaged brand professionals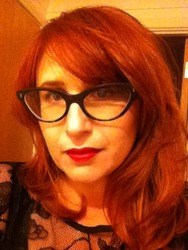 19 December 2014: GLL, the UK's largest leisure charitable social enterprise, are delighted to announce that their Employer Brand Manager, Melanie Silverman has placed second in the top five list of 'LinkedIn's Most Engaged Brand Professionals 2014'.
The professional networking site issued the list of the top five most engaged employer brand professionals for 2014 on its platform this Monday (15 December), highlighting Melanie as one of the brand UK professionals that are best using the platform to communicate their organisation's reputation as an employer.
As published on the site's blog by Josh Graff, senior director at LinkedIn EMEA, the full list is as follows:
1. Becky Gloyne, employer branding and social media manager at Microsoft
2. Melanie Silverman, employment branding at GLL (Greenwich Leisure Ltd)
3. Helen Durkin, employer brand manager at Dixons Carphone
4. Amy Colaco-Osorio, employer brand manager at Randstad Sourceright
5. Lianne Corriette, global employer brand director at InterContinental Hotels Group
The list is based on a range of metrics, including the number of LinkedIn groups joined by Melanie, as well as recent activity in posting comments and discussions across the platform.
Mark Sesnan, Managing Director, GLL, said, "Congratulations Melanie for making such a positive impact on LinkedIn, and for using the platform in an engaging and interesting way to enhance our reputation.
"Melanie's work on LinkedIn has encouraged and showcased the many career opportunities available at GLL. With almost 7,000 staff that help run 145+ leisure and sport facilities across the UK, and as a non-profit organisation that reinvests any financial surpluses back into the service (including for staff training and development), Melanie's efforts have been crucial in demonstrating the continued commitment to our staff, subsequently helping to drive our work in local communities across the country."
The good news comes a few weeks after GLL won 'Employer of the Year 2014' at the 'ukactive Training Awards', the first and only award of its type that celebrates exceptional performance and commitment in vocational training and development within the physical activity sector.
-----ends-------
Notes to Editors:
About GLL
Established in 1993, GLL is the largest UK-based charitable social enterprise delivering leisure, health and community services. We operate over 145 public sport and leisure centres and 27 libraries (including three prison libraries) in partnership with over 30 local councils, public agencies and sporting organisations. Our leisure facilities enjoy more than 39 million visitors a year with over 490,000 members.
Alongside our core leisure and library divisions, we also operate in sport and legacy development, health intervention and education - as well as offering the GLL Sports Foundation, one of the largest independent support programmes for talented young athletes in the UK.