GLL Eyes Future Leaders with Supervisors' Academy Launch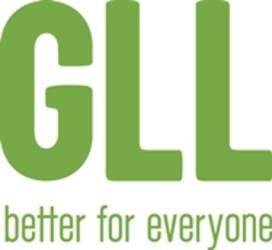 The UK's largest leisure social enterprise GLL is raising the bar on home-grown staff development with a new in-house programme that fast tracks staff into senior management.
This month, GLL's role as a Skills Development Partner got a boost with the launch of the Supervisors' Academy.
With 12,500 staff and growing, the not-for-profit staff-owned co-op offers unrivalled career opportunities in the leisure field – whatever their entry grade.
Run in conjunction with CIMSPA and Lifetime Learning, it focuses on 20 centre-based Supervisors and Managers, getting them professionally qualified and CIMSPA accredited via day-release finance and people management courses and applied workplace learning via senior manager mentors.
The aim is to identify future leaders to enable necessary succession planning that will ensure the future of GLL's social enterprise in a tough and competitive marketplace.
Lorraine Patrinos, GLL associate director of learning and organisational development said:
"The Academy will fast track some of our most ambitious and passionate to be our future leaders, ambassadors and role models - instilling GLL's social values at the same time.
"Getting more of our staff professionally qualified is one of the goals that GLL is working towards as part of our corporate priority 'Better People'.
"So it's great that we can also use individual modules of this course to raise professional standards amongst other staff – not only managers."
GLL is anticipating a period of strong growth with mergers and acquisitions and large capital investment in updating and rebuilding facilities across the country. The professional qualifications will concentrate on Project Planning, helping staff understand how they can play their role in this growth and subsequent corporate success.
Rigorous assessment and selection will weed out the successful candidates who will have to pitch their business idea in a 'Dragon's Den' style presentation.
In future, plans will include delivering the Supervisors' Academy modules as stand-alone training modules for the whole workforce via the GLL College.
Getting more GLL staff professionally qualified will be good for business as it will capture best practice, raise standards and give customers a better experience when they use GLL's 200 plus facilities.